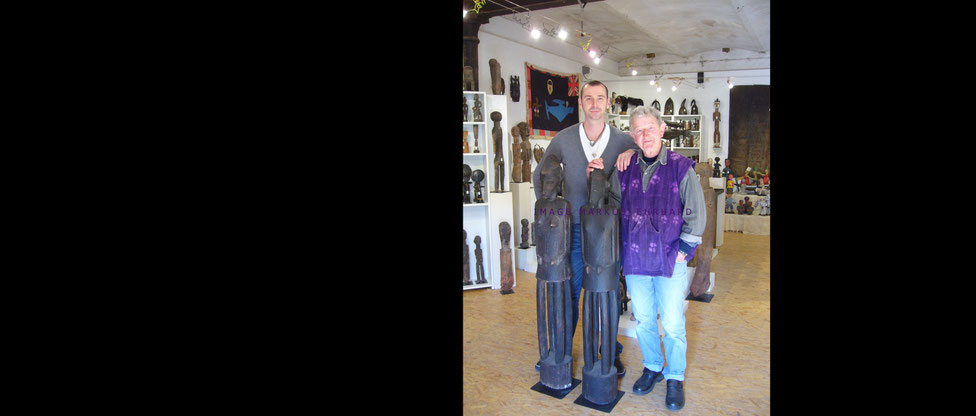 First I will say, Karl-Heinz was the most passionate collector I ever met. He introduced me to the Kpelié masks, which immediately caught my attention.

But Karl-Heinz was not only a collector, he was a galerist, an explorer and researcher. Born 1934 in Pforzheim, Germany, he worked from 1960 for the Baseler Mission in Agogo, Ghana, as an administrator of the local hospital. In the next years he started travelling with Jürgen Zwernemann, former curator of the Linden Museum in Stuttgart, to Ghana, Ivory Coast, Mali, Burkina Faso, Nigeria and Mali. Karl-Heinz then worked in Korhogo with Karmini Arachi, father of Souleymane Arachi, and gathered collections for the Linden Museum in Stuttgart and for the Museum für Völkerkunde in Hamburg, Germany.

In the book "Afrikanische Kunst", by Stefan Eisenhofer and Karin Guggeis, I saw an image on page 12 of a Senufo weaver. I found out, that it was photographed by Karl-Heinz Krieg. So I contacted him. In our first phonecall, he invited me to his house next to Hamburg, Germany. A few weeks later I was speechless, when I saw his collection.

He was certainly not an easy going guy, he was controversial in the German collectors scene. But after 1960 he was the only one who spent permantely time researching in the Senufo region. He saw himself in the tradition of Hans Himmelheber and Leo Frobenius, two famous German ethnologists. Karl-Heinz even got initiated in the Poro, but he never talked about that. Till today he is known in Africa as Mussa Coulibaly, his given Senufo name.

Karl-Heinz had an amazing feeling for sculptures and art in general. Today objects of his collection reach highest prices at Sotheby's auctions. He worked on a huge database where he documentated about 200 carvers (Comparing to my online database, mine is very small with 25 carvers). Very often I encouraged him to start with his book. He wrote some smaller publications, which I quote many times in all my books.

Every Monday morning around 10 o'clock, we had our phonecall. He always told me stories about the carvers and their characters. I loved to listen to this and gave me a wider context and a clearer image.

Once I bought a Kpelié mask from Karl-Heinz with the information it was made by Songuifolo Silué, a Koulé from Sirasso. Back home, I turned the mask, placed it on different positions, but I had doubts because of the proportions. After one week fighting with me, I called Karl-Heinz and told him my thoughts about this mask. He offered me to give it back without any problem, but he became furious that I doubted him. We then didn't speak for about half a year. On a Thursday in March 2012 I received a phonecall, where he directly said, he was wrong, that this mask was not carved by Songuifolo and that he was very sorry. It was not his intention to trick me. So he offered me a wonderful Kpelié by Silué from his private collection. He provided the information, that this mask was carved between 1935 and 1939, an early piece. I agreed and we set an appointment to meet soon. Two days later, I got informed, that he died the night after. So this Kpelié is very special to me. Not only because it is made by one of my favorite Senufo carvers, but also because of the story I had with Karl-Heinz.

When I finished my first book, i dedicated it to Karl-Heinz. It was his wish, that the carvers speak directly to us.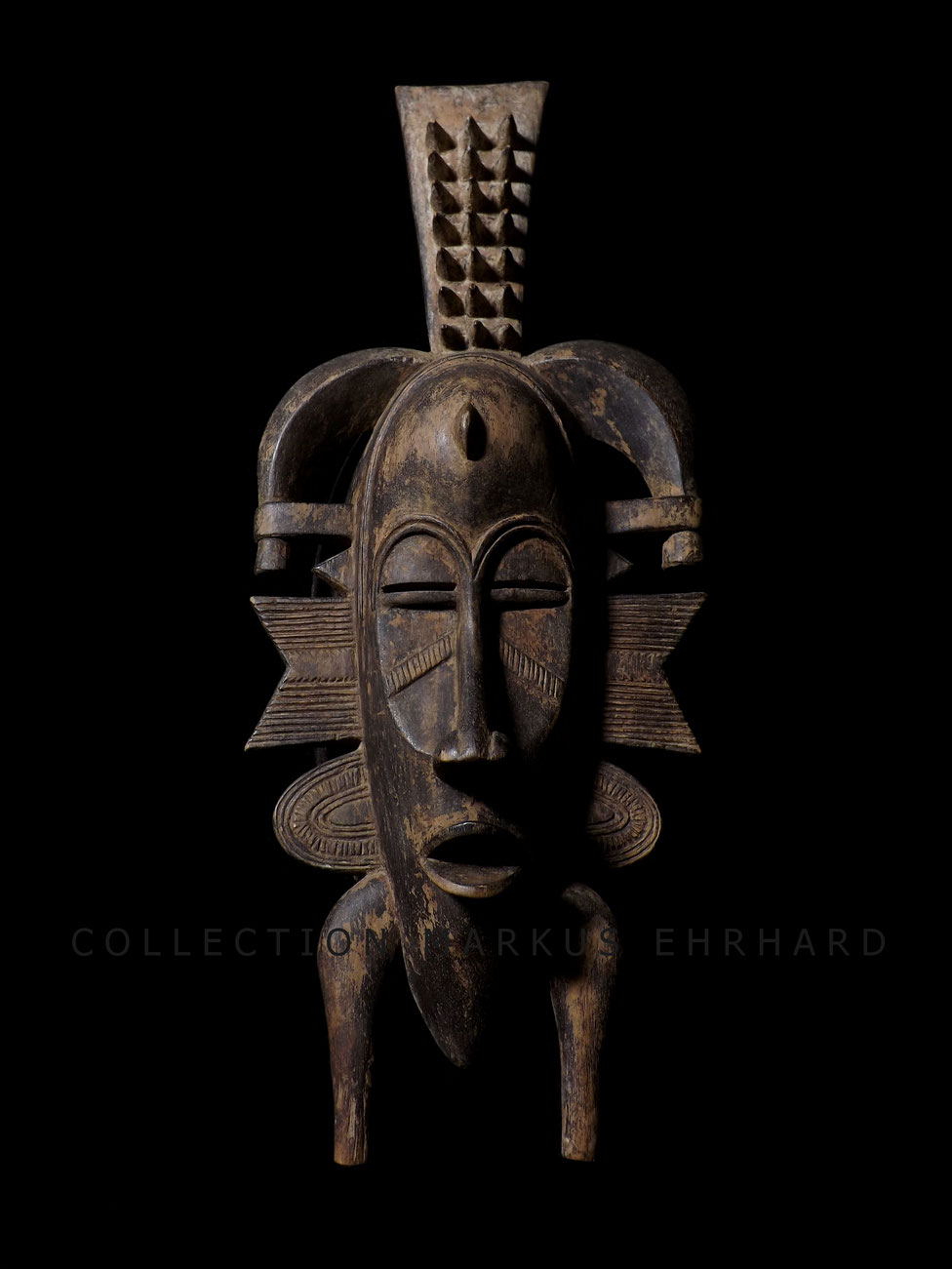 Kpelié mask, carved by Songuifolo Silué, Fono from Sirasso. *1914 +1986. Time of creation between 1935 - 1939.
40,0 x 16,0 x 10,0 cm, wood. Former Karl-Heinz Krieg collection.
Literature:
- Wenn Brauch Gebrauch beeinflusst, Markus Ehrhard, pages 96 - 101.
- Kunst & Kontext, Ausgabe 07, 2014, page 39.
- Kunst und Religion bei den Gbato-Senufo, Elfenbeinküste, Karl-Heinz Krieg und Wulf Lohse, page 46 - 49.
- Aus Afrika, Ahnen - Geister - Götter, Jürgen Zwernemann und Wulf Lohse, Seite 65 - 66.
- Afrika Begegnung, aus der Sammlung Artur und Heidrun Elmer, page 67.
---
Copyright content and images by Markus Ehrhard